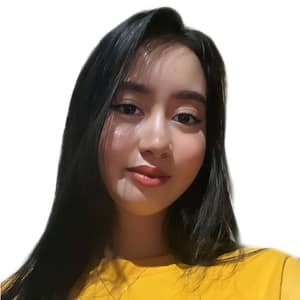 BSBA Major in Marketing Management University of St. La Salle 2020
Creativity

Marketing

Work Ethic

Adaptability

Attention to Detail

Time Management

Calm Under Pressure

Good Oral and Written

Communication Skills

Good Interpersonal Skills
1.The tracking says my package was delivered but it never arrived
I suggest the customer call the post office and let them know. The package can also be checked using its tracking number on where it was left, and also have the customer check the CCTV camera to show what actually happened.
2.Why do I need to pay duty fees?
– Duties and taxes are imposed to generate revenue and protect local industry. You generally have to pay them at the time of import, before the goods are released for delivery. There are some reliefs for private importers (e.g. gifts, moving home) and for commercial shipments with country specific regulations.
3.I am a size x in brand y, what size would you say I am in brand z?
– If you are size x in brand y, I must say you are size large or 1XL in brand z.
4.I don't care that the discount code is expired, it was offered to me and I should be able to use it.
– I would assist the customer and politely inform his/her that the coupon again is already expired and will reiterate the policy. Unless, the policy has an exemption where we could either accept old coupons, or at least provide replacement
5.It is unacceptable that my package has not arrived yet, I want to send it back. (We can't send it back, you need to return it yourself).
– If you bought something online and never got it, notify the seller as soon as possible. If the seller hasn't shipped the item within the timeframe they promised when you bought it, you can cancel the order.
– If you never got your order and the charge appears on your credit card statement, you can dispute it as a billing error. File a dispute online or by phone with your credit card company. To protect any rights you may have, also send a letter to the address listed for billing disputes or errors.
Customer Service Representative
Customer Service Representative iQor Philippines – Frontier Airlines May 2021 – June 2022

Customer Service Representative iQor Philippines – 1800 Flowers April 2021 – May 2021