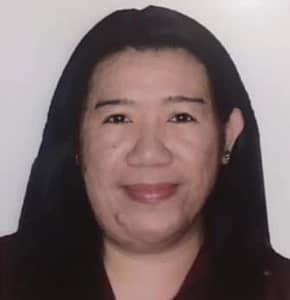 Business Management Major in Business Economics University Of St. La Salle 2013
Customer Service Efficient

Accomplished Comprehensive

Microsoft Office

Google Suite

Project Management

Enterprise Systems
The tracking says my package was delivered but it never arrived.
Dear (Client),

Thank you for bringing this concern into our attention. We apologize for the delay it had caused on your end. Here's what we can do to check further with the parcel status:

Check with your neighbors or any guard on duty if you are in a building if they were able to receive the package on your behalf. Check with your local post office or service courier on further details of the delivery. If the seller booked the her/his own delivery courier, you can directly reach out to check.
We must make sure that we provided the correct delivery address to eliminate further delay on the transaction. Other option, to Raise a Refund Request provided we have met the necessary conditions (e.g., guarantee program).

Please don't hesitate to contact us after these steps were checked and followed.
All Best,
Team Support
Why do I need to pay duty fees?
Dear (Client),
This is to bring into your attention that duties and taxes are imposed in a way to generate revenues and protect local industry. This is a standard procedure being imposed to be paid at the time of import, before goods are released for delivery.
We hope we are able to answer your concern. For further queries, please let us know. Thank you.
All Best,
Team Support
I am a size x in brand y, what size would you say I am in brand z?
Dear (Client),
Thank you for contacting us on this matter. We do understand that one of the most complicated things to do when ordering online is getting the correct sizes. Sometimes brand labels differ also on their suggested sizes. We can check through our optimize size charts this size (x) you mentioned as best fits you then we'll take it from there.
We hope we are able to answer your concern. For further queries, please let us know. Thank you.
All Best,
Team Support
I don't care that the discount code is expired it was offered to me and I should be able to use it.
Dear (Client),
We appreciate you for
taking time our to bring this to our attentions. We apologize for we cannot transact this discount code already since it past the validity date that you can avail the promotion. I do want to make sure you're getting the most you can for your money.
I have just had a look into your account, and one thing I have noticed that is you are not yet using this (specific feature/ service/ application) right now. A lot of our trusted customers find that this is useful to them to that makes our product/service really cost effective at the same time.
If we can help you understand these better, of would like help in getting more out of your account, hit reply and let us know! We are here to help whenever you need it. All Best,
Team Support
It is unacceptable that my package has not arrived yet, I want to send it back. (We can't send it back, you need to return it yourself).
Dear (Client),
We apologize for this inconvenience it had caused on your end. This type of scenarios what we advise to our valued customers is to contact first their sellers and negotiate or come into agreeable terms and conditions. This will address also the issue on return postage.
If this does not work you can go ahead and file for a cancellation of order through the website platform. This will be notified right way your seller and he/she need to respond to your claim as soon as possible to settle the dispute. But just to clarify on this matter, every company do follow certain eligibility for claims to be processed just to make sure we are dealing fair both for you as the buyer and for the seller side as well.
If we can help you understand these better, of would like help in getting more out of your account, hit reply and let us know! We are here to help whenever you need it. All Best,
Team Support
Customer Service Representative, Ecommerce Assistant
Administrative Assistant Starlube Corporation, Bacolod City February 2017 – August 2022

Customer Care Specialist Ebay UK Sutherland Global, Taguig, Manila City June, 2016 – Deember, 2016

Traffic Coordinator RGMA Broadcasting Center, Bacolod City September 2013 – February, 2016