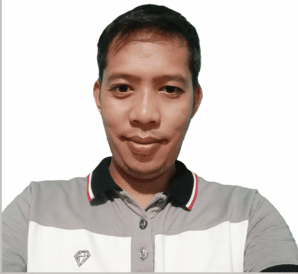 Bachelor of Science in Nursing Riverside College – Bacolod City June 2007 – March 2011
Effective Communications

Customer Service Skills

Teamwork Skills

Problem Solving

Interpersonal Skills

Microsoft Office

Driving
1.The tracking says my package was delivered but it never arrived
 -Hello Mr Customer, I do apologize for the inconvenience that you experienced, reassured that we will fix it and provide  you an answer to your concern. First I just want to let you know that the carrier who handles the package usually leaves the package in the safe area of your house. They usually leave on your side door, back porch or on the garage area, they do that if no one is going to receive the package. Could you please try to check on those areas if the package was there?
2.Why do I need to pay duty fees? 
– Mrs. Customer I do understand your concern about paying the duty fees. The reason why you need to pay these duty fees is Tax collected in both direct tax and indirect tax by the government to generate revenue that is used for the country or state development and economic growth of our fellow citizens. And also to maintain domestic manufactured products equally competitive to import goods.
3.I am a size x in brand y, what size would you say I am in brand z? 
– Ma'am I highly suggest that in brand Z you will get the size L, since in brand Z all the products are much bigger or twice the sizes in brand Y.
4.I don't care that the discount code is expired, it was offered to me and I should be able to use it.
– Sir, I do understand that you like to use the discount code that was offered to you, however as you can see that it has an expiration and you know that there is a time limit on that code. It means that it is only a limited promo that we offer. However, since we value you as our Customer as a one time courtesy I will give you a discount. But take note this is only a one time courtesy. 
5.It is unacceptable that my package has not arrived yet, I want to send it back. (We can't send it back; you need to return it yourself.
– Mr. Customer, I understand your frustration that the package has not arrived yet, and I understand that you want to send back the package also, as much as I want to help you with that. However, our policy here is you will be the one to return the package once you received it. There is a label there that is included on the package so that if our customer wants to return the package use the label and drop it to the nearest FEDEX in your area and you will not be going to pay any amount.
Customer Service Representative
Credit Repair Specialist Shield Credit Repair January 2020 – March 2022

Recruitment Specialist Jarviscole Company March 2019 – December 2019

General Virtual Assistant Jen Houston March 2018 – October 2019

Technical Support Transcom February 2017 – July 2018

Data Entry Specialist Monty Woods January 2016 – November 2016

Customer Service Representative Teleperformance July 2014 – December 2015

Customer Service Representative Panasiatic Solutions August 2011 – January 2013
Starting from USD 1500 per month