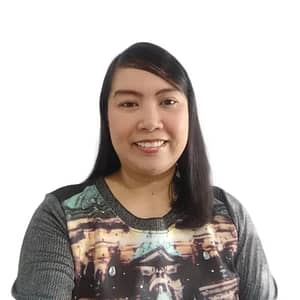 Degree in Bachelor of Science in Information Management
University of Negros Occidental – Recoletos Bacolod City, Philippines
Data Analyst Exp

Data Entry

The tracking says my package was delivered, but it never arrived.
I am sorry to learn that you have not received your package but the tracking shows it was delivered. We suggest that you first check your surroundings like your front and back porch, garage, mailbox and entryway. Next is to ask family members or neighbors nearby if they have accepted the delivery. If after doing all of these and your package is not found the best way to do next is to contact the shipping company. Try to speak with the specific person who delivered the package. Verify the address where the package was delivered. Once the address is verified, ask them more details about the delivery, like where the driver left the package and if they obtained a signature. If you still cannot locate the package please contact the sender. I hope these suggestions can help you. Thank you.
Why do I need to pay duty fees? 
We really appreciate you reaching out to us. The reason why you need to pay for duty fees is because anything that is being couriered to you from another country goes through customs. The customs will check if the item or product is not restricted in your country. This is your government's way to secure your borders and protect your country's economy, health of the people and your environment. The duty fee that you pay will go to the government funds that will be used in developing and improving the government facilities and life of your countrymen. I hope you find this information useful. Thank you.
I am a size x in brand y, what size would you say I am in brand z?
Thank you for contacting us. Since brand Z is more narrow in design compared to brand Y, we strongly suggest to add one(1) size. If your current size in brand Y is 7 make it size 8 when you order from brand z. I hope that I provided you with a useful information. Thank you.
I don't care that the discount code is expired it was offered to me and I should be able to use it.
I am very sorry for the confusion. But this discount code has expired. It shows that its validity is from April 1, 2021 to April 15, 2021. This discount code will be invalid if used and the system will automatically reject it. But don't worry, because we truly value our customers. I can offer you some great deals so that you can purchase the product that you like at a much lower price. Again, we apologize for the inconvenience.
It is unacceptable that my package has not arrived yet, I want to send it back.(We can't send it back, you need to return it yourself)
We do apologize for the delay in the delivery of your package. Due to COVID19 outbreak, security and border checks have increased and that affected the estimated delivery timeframe. We can provide you the tracking number of your package so that you can easily track it. We will also contact the carrier and we'll give you updates. We would like to inform you that since your item has been shipped out we cannot send it back. In case you change your mind and decides you don't like the package anymore you may return it once received, but you will be responsible for the shipping return. Thank you and have a great day!
Customer Service Representative
Customer Service Representative
Focus Direct Inc
August 2020 – Feb 2021
(Part time) Data Analyst
QA World
January2012 – February 2020
Customer Service Representative
Teletech CMC
Araneta Sincang, Bacolod City
August 2011- December 2011
Customer Service Representative
Teletech CMC
Araneta Singcang, Bacolod City
September 2006 – March 2007
Data Entry Encoder
RMS Data Philippines
B.S. Aquino Drive, Bacolod City
September 2004-September 2005
Office Assistant
Executive Assistant's Office
Bacolod City Hall
June 2001- June 2004
Starting from USD 1500 per month